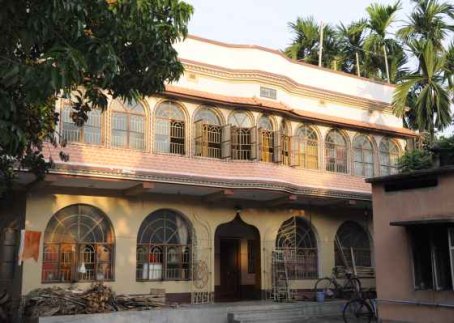 The Ashram has a double storied Guest House for staying of the disciples coming from distant places.
For staying at Ashram Guest House, please send prior request through mail / telephone. Ashram authority shall inform the allotment of the room subject to availability.
Our Ashram doesn't have enough regular human resources trained to meet all your boarding and lodging needs on a very consistent basis as you may be used to in any professionally run guest house. While every effort will be made by every resident of the Ashram to make your stay as comfortable and as enchanting as possible, the consistency of the service level is not guaranteed. However, all the basic needs of boarding and lodging would always be taken care of. Guruji doesn't want to make the establishment any bigger lest it lose its main focus of Kriya practice and advancement in the spiritual discipline of its residents.